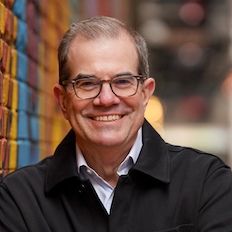 Serviced apartment distribution provider The Apartment Network added Greeley Koch to its roster this week. Koch, a longtime consultant and former executive director of the Association of Corporate Travel Executives, will serve as a strategic advisor and director for the Americas as the platform, which is based in the UK, pursues a growth strategy in continental Europe and the United States .
The company in a release this week claimed a 173 percent year-over-year increase in serviced apartment inquiries from January to June 2022. Executives attributed the activity to new client acquisitions in the US and Europe. It also predicted a strong fall with average stay lengths of 51 days, as companies resume employee relocations and remote work change lodging industry product and service needs.
Koch maintains his consultancy business 490 Consulting as he takes on his Apartment Network role. Previously, he served as a managing partner of technology-oriented DigiTravel Consulting and marketing VP for lodging procure-to-pay solution HRS.