The success of the NBA Play-In Tournament and its one-and-done knockout format has the league now fixating on the idea of ​​implementing an in-season tournament which would offer teams a second chance to win a trophy during the NBA season.
The fact it follows off the back of March Madness and a very exciting NCAA Tournament just adds to the allure conceptually and the desire to create something which works to enhance the NBA calendar.
Be under no illusions though, this is something which has been in the works for a long-time – a bit like the Play-In Tournament itself was for at least a decade prior to its inception, which was even accelerated by the fact Covid- 19 shortened the NBA season resulting in the league looking to make sure everyone who merited it would have a chance of playing playoff basketball.
Sky Sports NBA spoke to Evan Wasch, Executive Vice President, Basketball Strategy & Analytics at the NBA to find out more about the idea and why the Play-In Tournament has been so successful.
"I think it just comes down to the competition, or the competitiveness of our players and teams," Wasch said. "Teams want to win, players want to win and the Larry O'Brien is the ultimate goal for our teams. What we've created is a stepping stone to the Larry O'Brien [so] that … now that we have 20 teams that, even after the regular season ends, will have a chance to compete for [it]and you're going to see that competition play out in single elimination format, which as I mentioned, just just brings out we think the utmost adrenaline and fire of our players.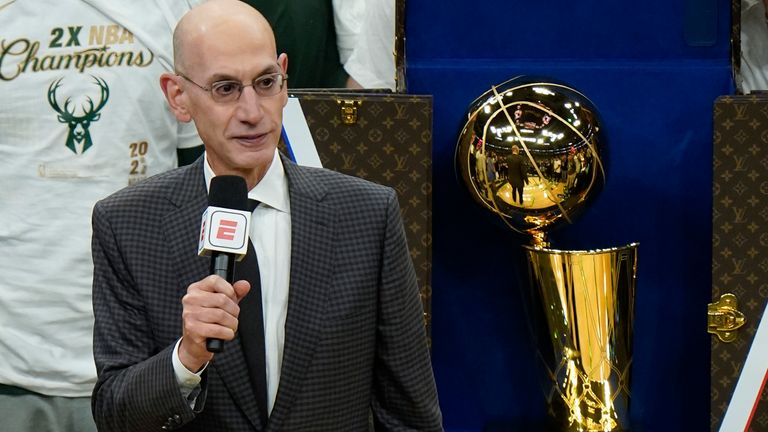 "I think you saw tremendous growth from the first year to the second year, both in terms of the expansion of the field with the plan, but also in terms of our marketing and storytelling around it and what it meant for regular season competition – which hadn't been the case in the bubble year. That was that was a big growth and then more so this year, getting to an even higher record for the number of teams in contention. So [there's bee] tremendous growth since since its inception.
"The key is: how do you build something into the tradition and prestige of our playoffs and finals, but do it in a way that does not disrupt from the regular season and does not disrupt from the existing playoffs? That's what we think has of course had such an outsized impact on how teams and players look at this. And of course, once teams and players are engaged with something, it naturally translates to fans as well, because fans are getting their cues from from teams and players. really been the driving force there and we expect, as I mentioned, as the paradigm shifts and teams become even more familiar with this format over time, that dynamic will only increase. "
In only its second season, the Play-In Tournament already feels like it is here to stay and feedback has been overwhelmingly positive from the majority of players, teams and fans.
Perhaps emboldened by its success, the NBA is examining plans of how it could implement a mid-season tournament with renewed vigor.
It's no secret that the main thing NBA Commissioner Adam Silver envies when he casts his eye to other sports leagues around the world are the mid-season tournaments and the additional chances for success that they offer to teams and fans. In the USA, where sports do not tend to have this type of concept widely integrated, the idea has struggled to gain traction previously but Wasch is confident enthusiasm exists to create something which will work.
"What we're trying to create is a new championship tradition," said Wasch. "The idea that one out of our 30 teams wins each year and 29 go home at least marginally unhappy that they have not lifted the Larry O'Brien, we do think that creates an opportunity to build something new for teams to win.
"I think you see that in sporting competitions around the world. It is true that in a domestic soccer league, like England or Spain with an FA Cup or a Copa del Rey, that includes teams from other tiers of that country's soccer ecosystem but the later rounds are almost exclusively comprised of the top-tier teams and yet the fan engagement and team focus on those games is quite high, because they [offer] that single elimination playoff feel which those leagues do not always have.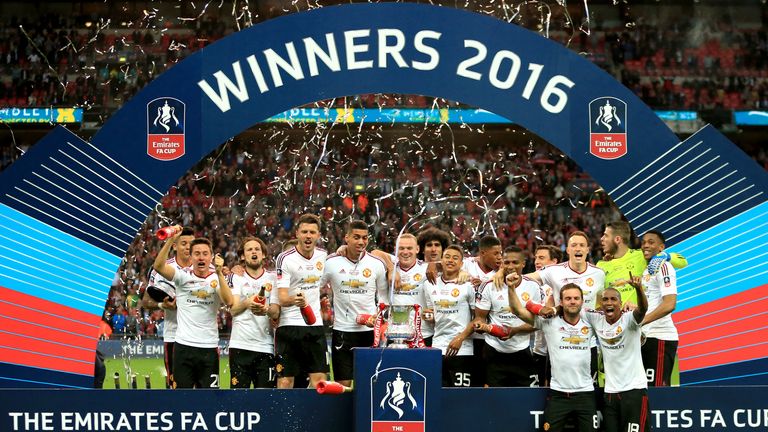 "Our focus is in creating something with it an entirely different feel to it than an NBA Playoffs series, which is a seven game dogfight. Sometimes we get those elimination [games, but] there's tactical matchup changes throughout the series – it's much more of a chess match.
"We see an in-season tournament as a chance to create something a little more random, a little more democratized in terms of competition [which] could have an entirely different feel. [It] could be different jerseys, different courts, we could play with different formats … Obviously we've experimented with different game formats in our All-Star Game, we could leverage some of that in an in-season tournament. It's really [about] trying to create something that's differentiated from an 82-game schedule and a four-round seven-game playoff series, even if it does feature the same teams competing for it. "
Back in December last year, ESPN reported that there was "renewed traction" on the idea of ​​an in-season tournament and that the league and players' union (NBPA) were discussing a structure that included December pool games and pre-Christmas quarters / semis / final with a $ 1million per player bonus payout for those on the winning team.
That would certainly provide some sort of incentive and the league would need buy-in from players and teams to make the idea successful. The Play-In Tournament gives them an idea of ​​how quickly and positively an idea of ​​this ilk can grow when implemented correctly – but the danger is rushing things and launching something which flops.
Clearly from Wasch's earlier comments, nothing is off the table idea-wise and he admits the NBA – as well as looking to European football for inspiration – is leaving no stone unturned as it looks to perfect the formula for what an in-season tournament might look like.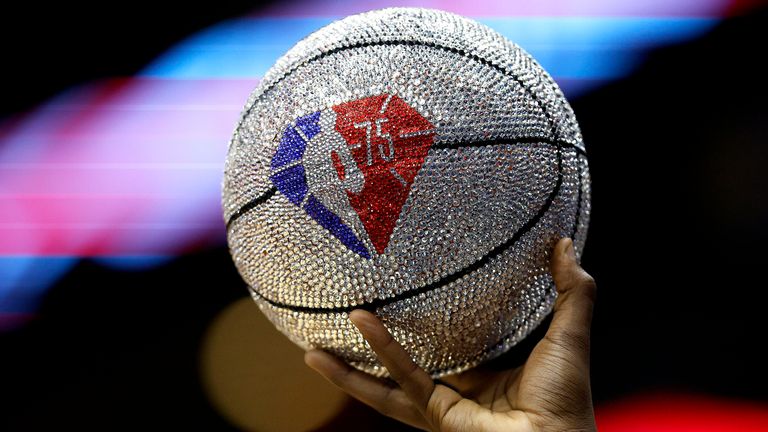 One principle, though, is guiding the entire plan.
"I think the biggest thing we've learned, [through] all of our research and study around the world of sporting competition is that one of the most powerful elements for sport is single-elimination competition, "Wasch said." We are incredibly grateful to have a number of Game 7s each year in our playoff series . We typically average three or four game sevens out of the 15 playoff series that occur each year, but they're variable and undetermined and you do not always know when they're going to happen.
"To put something on our calendar that guarantees that single elimination competition each year, we think is incredibly powerful. That was a big learning from a lot of those European basketball as well as soccer competitions you mentioned, and even here in the US with obviously NFL Playoffs, March Madness, etc. You see that energy around single elimination thats just unparalleled in sports.
The NBA Play-In Tournament has been a massive success this season

"We are constantly looking to other sports – and not just sports, other businesses, other content media businesses – to see how they think about generating customer engagement with new content. That's ultimately what we're creating here is new content, new competition. So the tournament [would] build on a lot of other competitions out there – other sports have tweaked their playoff formats to expand or contract in different years – the in-season tournament would build on a lot of learnings from primarily international competitions – European soccer events, and the like.
"We also have our own partner leagues here in the US, our affiliate leagues, the WNBA, and the G League, where we now have forms of in-season tournaments: the WNBA, with its Commissioner's Cup, and the G league with its Showcase Cup, so we have a tonne of opportunity not just to learn from outside properties, but also to test within our own environment to see what really resonates with our players, teams and fans. We're thankful for that, but we'll continue to keep an eye on other competitions and what we might be able to pick up in terms of insights there. "
So, if it does come to pass what's the key to making sure it works?
"I would say confidence and hopefully credibility in the marketplace that these ideas are not hatched overnight and implemented," Wasch said. "I've been with the NBA almost 11 years and the concept for a play-in tournament even predates my time at the NBA. It was a long time in the making in terms of crafting the right proposal, the right timing, the right format – the same with the All-Star changes, that was a partnership with our players association.
"Chris Paul, as the union president sitting on a competition committee had a bunch of suggestions for how we could potentially improve competition there. These things build up over time as we discuss them, which ultimately makes the product better when we do implement them because they thought through so effectively. We hope that with our stakeholders and with our fans, that the credibility that comes with successful innovation sticks around as we look at future changes around season structure, including in-season tournaments. "
The rush of live games continues on Sky Sports this week with the Play-In Tournament and start of the NBA Playoffs – see the list of games here spirit subscribe to watch the live action.