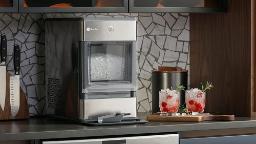 Toilet paper is not the greatest for the environment – we go through a lot of the stuff each year, and a large part of it involves taking perfectly good trees literally flushing them down the toilet. While you might consider cutting down on your TP use with a bidet, there is a more sustainable solution for those committed to wiping. Enter: Who Gives a Crap, a company that makes better-for-the-earth bamboo and recycled toilet paper, and now, in honor of Earth Day, it's offering 20% ​​off all new subscriptions, making it easy to get this eco- friendly staple delivered to your door.
Through April 22, you'll be able to save big on your TP delivery with the company's big discount: Just enter TREESATHON at checkout when you go to set up your subscription and delivery.
Recycled toilet paper gets the job done just as well as the virgin-pulp stuff, which is what most major brands use, and what we tested out is just as strong (and soft) as the regular stuff: We found that while it might be a little rougher than the ultra-premium, super-soft toilet rolls, it's still way better than thin, single-ply rolls. For those looking for a more luxurious option, bamboo makes for great toilet paper too – it genuinely feels like the plush options you splurge on.
Dare we say the packaging is pretty adorable, too? It'll look great even sitting out on your open shelving. We love that the last few rolls come with "Emergency Roll!" on them so you know when you need to reorder.
The company also works to give back with purchases of their products to several organizations, including Wateraid, Shofco and Sanergy, each of which contribute in some way toward water projects and better waste management.
To get started, head to Who Gives a Crap's site, and be sure to consider the brand's forest-friendly paper towels and tissues to round off your disposable paper needs too.